Skyway Monte Bianco broadens its offering with two new rooms for you to discover
Starting in January 2019, Skyway Monte Bianco is broadening its MICE offering with two new rooms: an 70-seat conference room set up for meetings and conference with an adjustable organisation and a smaller, 10-seat room for more intimate and reserved private events.
These new spaces, created in collaboration with Panasonic, are situated on the 3rd floor of the building that housed the old Pavillon station prior to the birth of Skyway.
Both rooms offer a spectacular view over Courmayeur, to do your best work while enjoying the splendid panorama that only the mountains are capable of offering.
The higher up you are, the grander your work

Upon request, it will be possible to make use of the Food & Beverage service.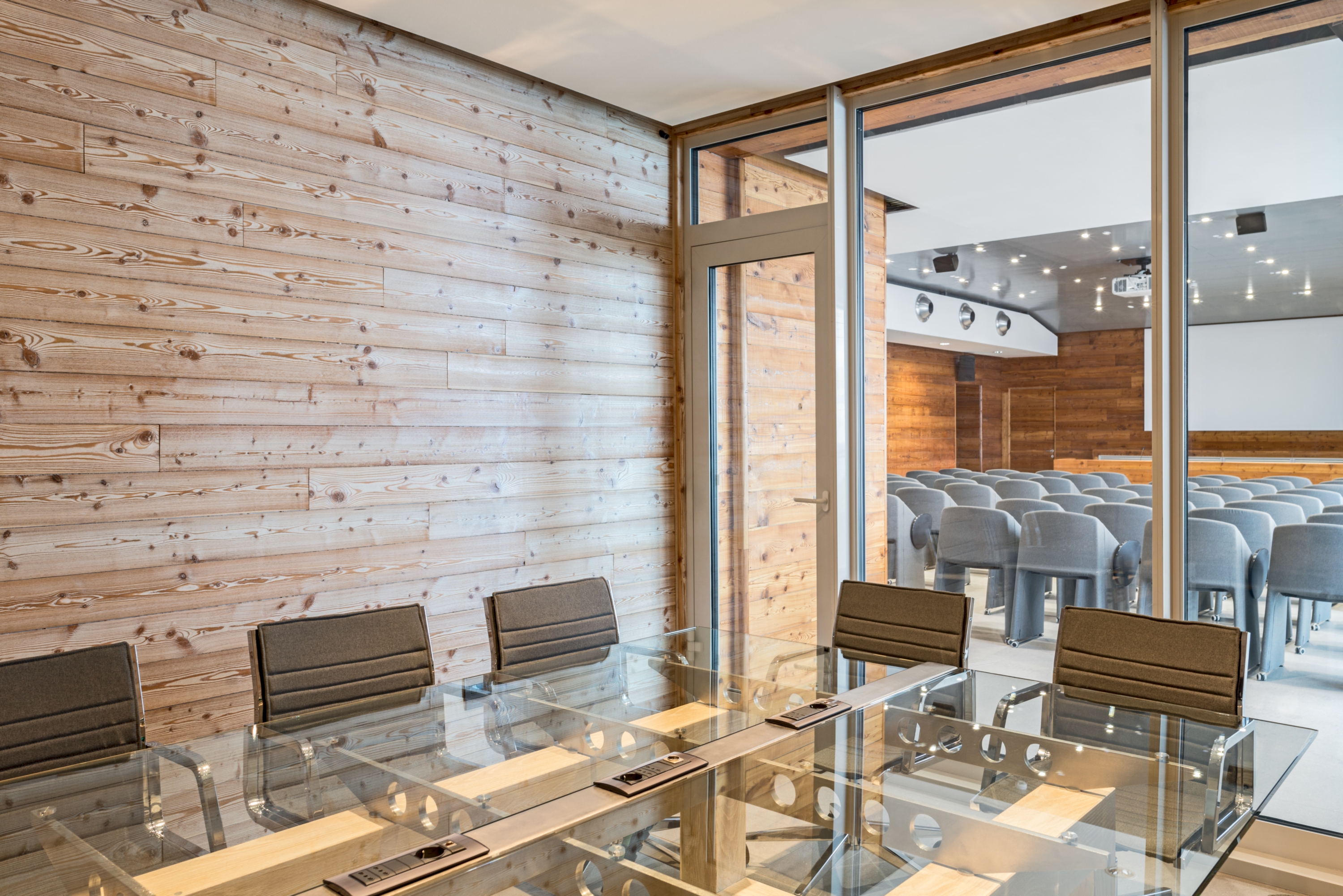 Credit: Valentina Sommariva