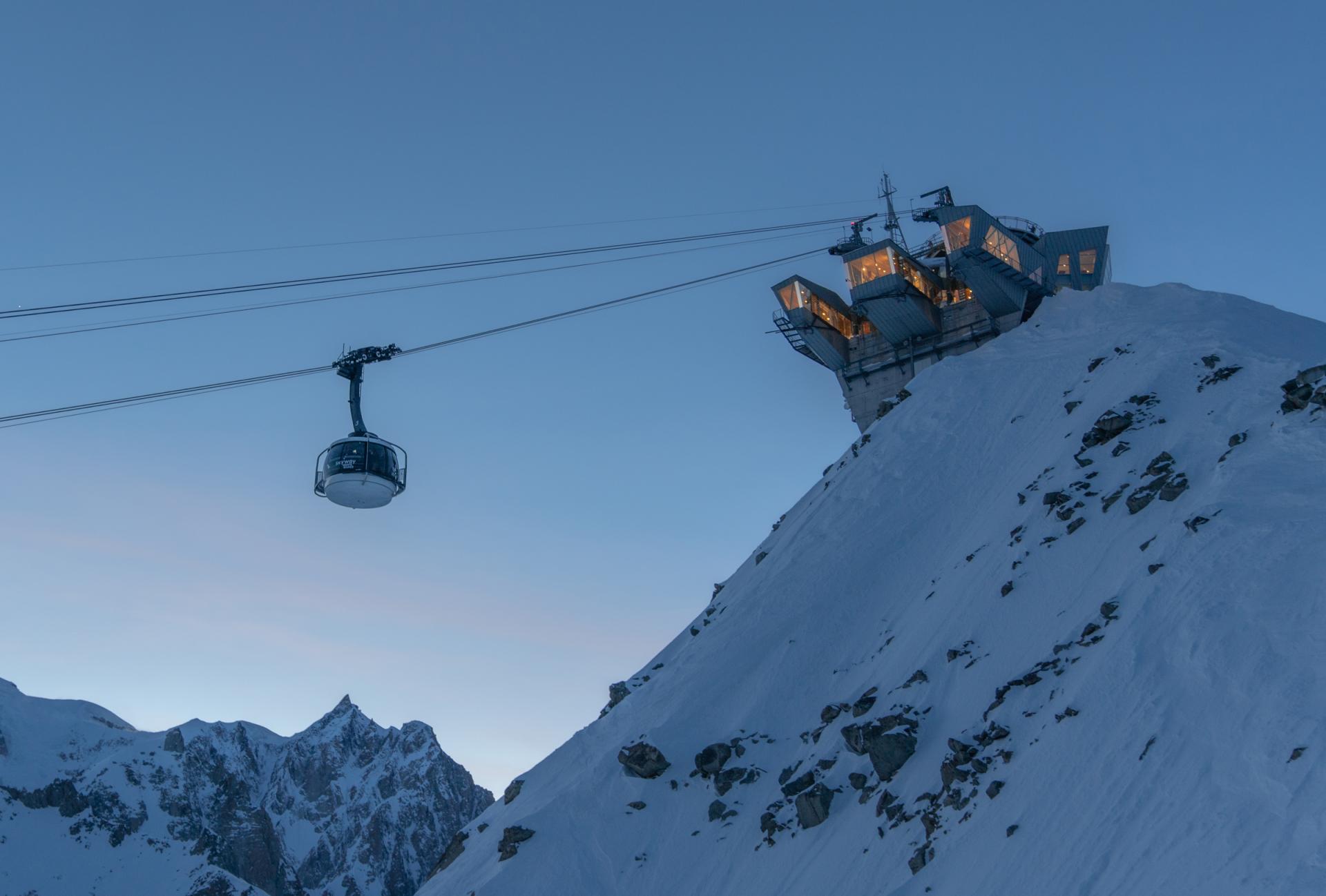 INFO
Skyway Monte Bianco Rates
Discover the admission rates to the three stations of Skyway Monte Bianco. Get ready – your ascent is about to begin
Skyway Monte Bianco is a place like no other, attracting mountain enthusiasts, climbers, hikers, and aspiring crystal hunters, to say nothing of children, adults, sports lovers, families, people with disabilities and their companions.


The purchase can be made online
in the dedicated section of the website
to which you can connect by simply clicking on this
link
in order to organise your visit or directly on spot.

You will live the travel experience in the cabin, take a gourmet break at the Café des Alpinistes in Courmayeur, at the Bistrot Panoramic in Punta Helbronner or at the alpine restaurant in Pavillon, visit the Hangar 2173 museum and the exhibition dedicated to Paul Helbronner and relax on the sun terrace at the Pavillon.


Each category of explorer has
specific rates
and potential
discounts
. Here they are in detail:

RATES


Valid until November 3rd, 2024
| SIMPLE TICKETS | PRICES FOR ONLINE PURCHASES | PRICES FOR PURCHASES TO THE TILL |
| --- | --- | --- |
| | | 61.00 € |
| | | 26.00 € |
| | | 188.00 € |
| | | 8.00 € |
| | | - |
| | | - |
| | | - |
| | | - |
| | | - |
| Panoramic Mont Blanc from Punta Helbronner to Aiguille du Midi - open in summer only | - | - |
| Wellness at high altitude - Entrance to the Pré Saint Didier Thermal Baths and ascent to Punta Helbronner The purchase can be made on the day of the visit directly at the thermal baths or at the Skyway cash desk upon reservation to be made on the respective websites. | - | 96.00 € |
| TICKETS - ONE WAY | PRICES FOR ONLINE PURCHASES | PRICES FOR PURCHASES TO THE TILL |
| --- | --- | --- |
| Courmayeur - Punta Helbronner | 43,00 € | 48.00 € |
| Courmayeur - Pavillon | 17,00 € | 20.00 € |
| Pavillon - Punta Helbronner | - | 33.00 € |
| Pavillon - Courmayeur | - | 14.00 € |